Seven Time Recipient of Central Coast
TRIAL LAWYER OF THE YEAR
Over 100 Million Dollars Recovered for Our Clients Across California
When injured in an accident, you deserve an aggressive attorney who understands the physical, emotional, and economic hardships associated with an injury. Our team fights for our clients like family and are available 7 days a week to help you and your loved ones.
James has been honored with the prestigious
Central Coast Trial Lawyer of the Year
more times than any attorney
in the history of the organization.
He obtained the largest wrongful death trial
verdict in San Luis Obispo County.
The
most aggressive personal injury attorney
in all of San Luis Obispo County and has a
track record of
obtaining settlements and
jury verdicts 20 times greater
than the offers
from the insurance companies.
James graduated Summa Cum Laude
from UCLA in 1970 and
UCLA School of Law in 1974.
John has worked
for and against insurance companies.
This has provided John with incredible knowledge and
insight into how
insurance companies
undervalue personal injury claims.
National Civil Trial Champion in 2011
and awarded the Dean's Scholarship
John has a proven track record of utilizing his expertise to
recover millions of dollars for his clients
through settlement and trial.
John graduated from
California Polytechnic University in
San Luis Obispo before completing
his legal education in 2010
at Pepperdine University.
Sophia
Jim and his team devoted themselves to our case.  Knowing how important this case was to us, they never stopped working. Even when the insurance company refused to settle the case, Jim continued to have faith and hope and encouraged me to have faith and hope.  We love Jim; we can never thank him enough for what he has done for our family.
Pam
I was referred to Jim after my husband passed away.  At the time I called, Jim was on summer vacation. To my surprise he called me while on his family vacation.  From the first phone conversation I knew I was referred to one of the top-notch lawyers in the state. Jim and his staff worked tirelessly on our case. Jim is very caring and incredibly smart.  He treats you like family, not just another case.  I can honestly say he is the best lawyer I have ever found.  I highly recommend him and his staff.
Margaret
My husband was referred to Jim after his accident. Our first consultation with Jim we knew he was a very smart and caring lawyer. Jim and John Barron fought like bulldogs to win our case. His staff treats you like family and works tirelessly. We give Jim and his staff 5 stars.
Nanci
Jim and his staff are loyal and make you feel like you are their only client and passionately fight for you with all they have. They were awesome through a really difficult time. They are professional but most of all the office is full of good-hearted people.
Larry
Our family found it extremely difficult to find an attorney who would be willing to take on a giant automaker in a complicated products liability case. Most attorneys did not want to handle the case because the driver of the vehicle was convicted of a felony and was held criminally responsible for his role in the injury to my son. When we met with Mr. Murphy, he told us that he would fight for our son as though Matthew were his own son; throughout the case, Mr. Murphy put the interests of my son first. Ultimately, Jim forced the auto manufacturer to settle based upon the powerful case Jim's team had developed. Jim hired the best experts and worked relentlessly on behalf of our family. I could not recommend Jim Murphy more highly. He remains a friend of our family to this day.
KRISTIN SMART
Our firm started this page due to the number of requests our office routinely receives regarding our work on the Kristin Smart case. Our wish is to provide past information and current developments to keep the public conversation focused on finding Kristin.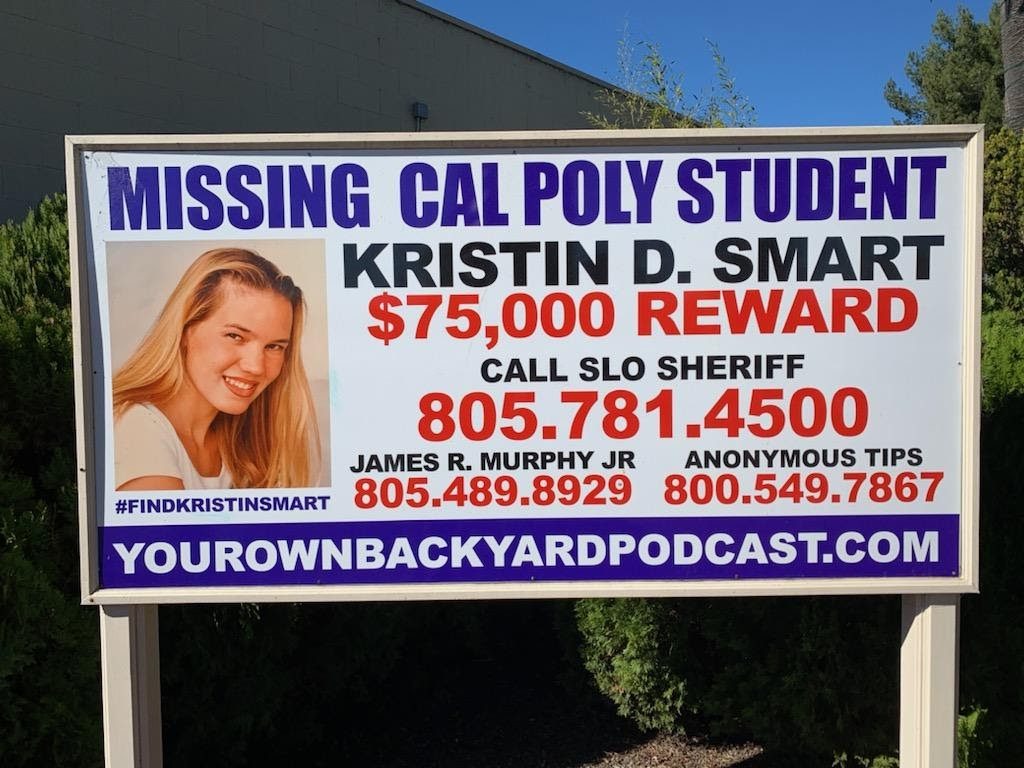 Keeping Kristin's story in the public eye since her disappearance, has always been the goal of James R. Murphy, Jr. And John D. Barron, A Law Corporation. We have worked diligently for Kristin and her family and will continue to do so until justice is served.
If you are injured in an automobile, motorcycle, bicycle, or pedestrian accident Get to a safe place and call the police Get immediate medical attention and attend all follow-up visits Collect all contact information from bystanders and witnesses but keep your opinions of the accident and any damages to private If you are able, take photographs of all vehicles, damage to the vehicles, license plates of everyone involved in the collision Take photographs of the surrounding area including landmarks and any…
At James R. Murphy, Jr. And John D. Barron, A Law Corporation, we do not take your case expecting a quick settlement.  Quick settlements are usually low settlements. Instead, we devote the full resources of the firm to your case and then prepare the case aggressively for settlement and in some cases trial.  This approach to litigation insures the highest possible settlements when settlements can be achieved.  If a settlement cannot be achieved, aggressive litigation increases the potential for a…
A federal district judge in New Orleans awarded $2.6 million in damages Thursday to seven Virginia families who sued a Chinese drywall manufacturer, in a case closely watched by homeowners, home builders and insurers. Click here for the WSJ story; here for the opinion, from Judge Eldon Fallon of the Eastern District of Louisiana.
Call 911
Seek immediate medical attention and attend all scheduled doctor appointments
Collect all contact information from bystanders and witnesses but keep your opinions about the accident private
If you are able, take photographs of all vehicles, damage to the vehicles, and license plates of everyone involved in the collision
Photograph the surrounding area including landmarks and any debris; document any surveillance cameras in the area
Take photographs of your injuries immediately after the accident and throughout your healing process
Journal your pain through recovery including any difficulties you have with daily activities
Do not give a telephonic, recorded or in-person statement to any insurance agent before speaking to a personal injury attorney at James R. Murphy, Jr. And John D. Barron, A Law Corporation
Do not post any photos or information about your injuries or accident on social media
CALL OR TEXT 24/7 A PERSONAL INJURY ATTORNEY AT JAMES R. MURPHY, JR. AND JOHN D. BARRON, A LAW CORPORATION AND WE WILL RESPOND IMMEDIATELY TO GUIDE YOU THROUGH THE ACCIDENT PROCESS
Our main office is located in the
Historic Village of Arroyo Grande,
on the Central Coast of California,
15 minutes south of San Luis Obispo,
between Los Angeles and San Francisco.
Email Us for Free Consultation
221 EAST BRANCH STREET
ARROYO GRANDE, CA 93420
Phone: (805) 489-8929  Fax:  (805) 489-0663